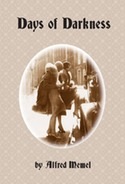 January 19th, 2014 - Days of Darkness is now available for purchase through Amazon.com! 
January 17th, 2014 - Just got the proof copy for the Days of Darkness trade paperback, and it looks GREAT! 
December 31st, 2013 - We are delighted to announce the latest short story from Griffin Pelton, Nothing Begins in Isolation (first story in the Entangled Future series). 
Lynne Shikabane is a veteran perfectly happy to be forgotton in exile for the rest of her career. Her biggest ambition is to have the date she has planned for the night after next go well. Terraforming, plans, politics. Everything falls apart in the wastelands. Giant humanoid robots battle each other on a world abandoned by the the homeland that colonized it.
Click here to purchase through Amazon.com, or see our Available Books page.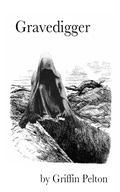 October 9th, 2013 - Prairie Dog Publishing is pleased as punch to announce Griffin Pelton's second short story, Gravedigger. 
The world was broken by a war amongst the gods, and the dead won't stay buried. The Gravedigger's task is to make sure the dead stay where they're supposed to. 
Click here to purchase through Amazon.com, or see our Available Books page. 
*******************************************************************
Summer 2013 - "Vallan" now available in a paperback print edition!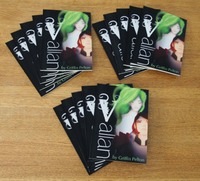 This print run was done by Paige M. Gutenborg, the print-on-demand book machine at Harvard Bookstore, in Cambridge, Massachusetts. 
To order through this website, send us a message via the Contact Form. 
To order directly from Harvard Bookstore, go to: www.harvard.com/book/vallan/
Price: $8.00 plus postage.